Fourth Wednesday of every month from 5:30-7:00pm. Expect the November and December Clinic. Provided by The Chippewa County Bar Association.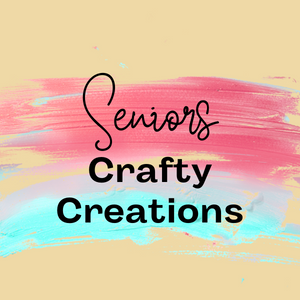 Pick up your kit at the library after the second Wednesday of the month and get creative!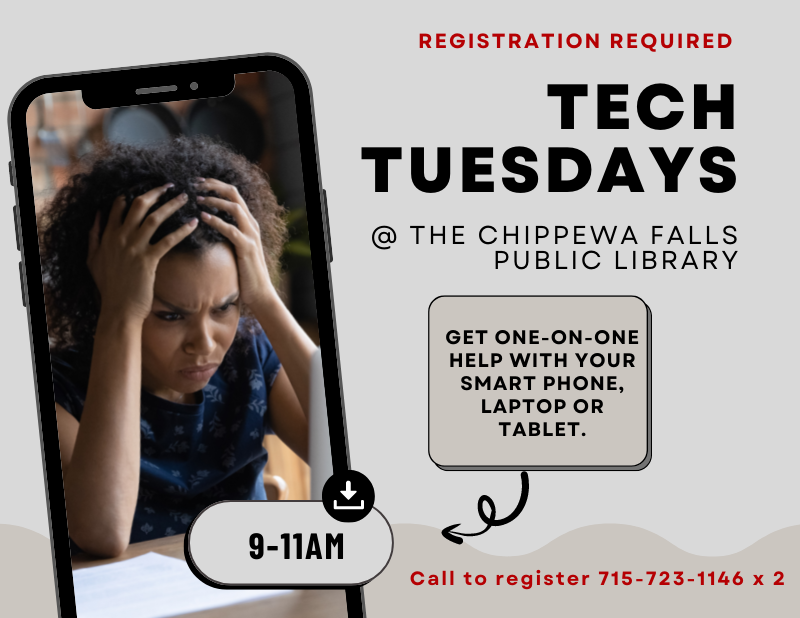 Tech Tuesdays
Registration is required, please call 715-723-1146 x 2. Get one-on-one help with your smart phone, laptop or tablet.
Online Resources
Click on the buttons below for more information.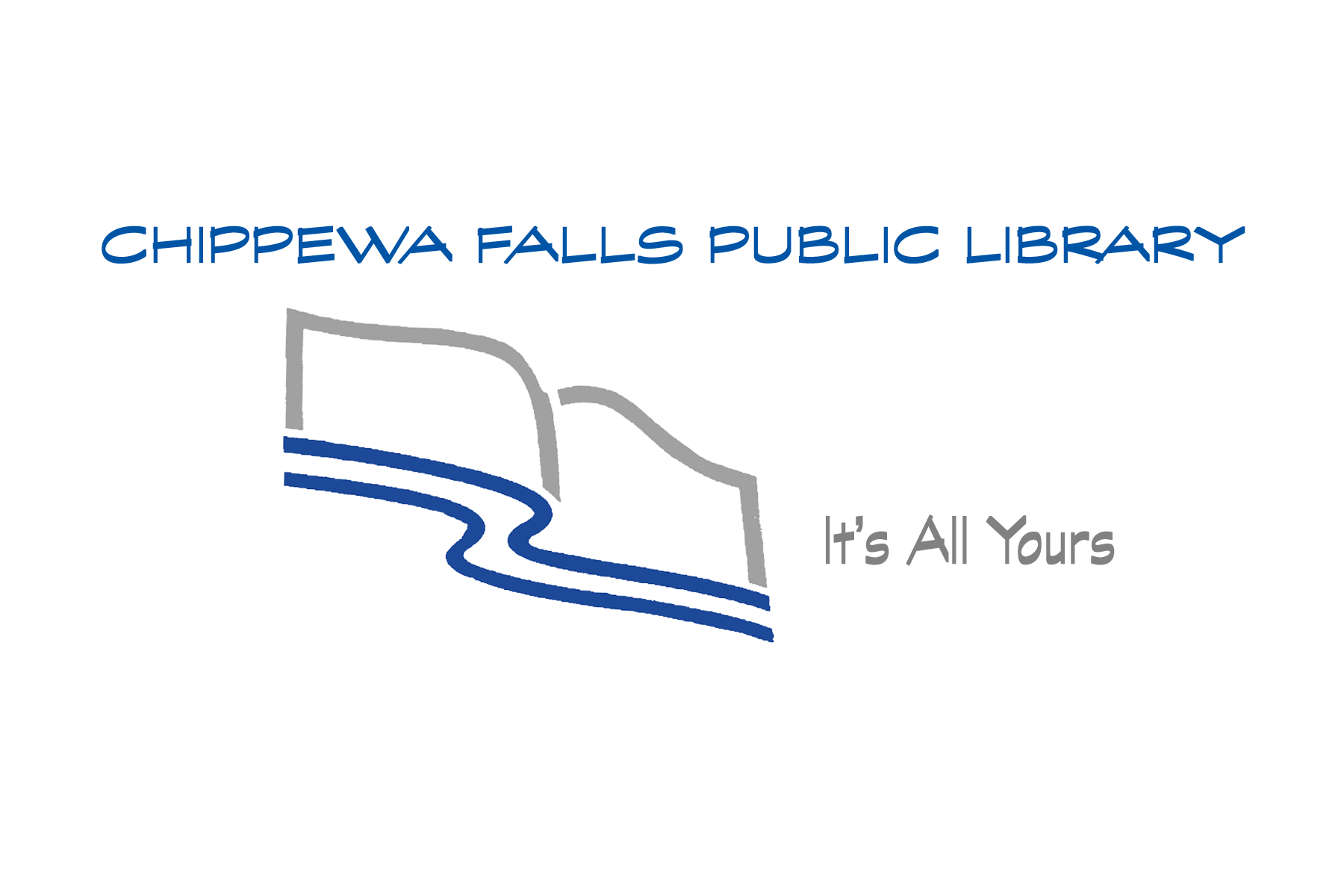 School Year Hours Labor Day through Memorial Day
Monday 9:00 am - 7:00 pm
Tuesday 9:00 am - 7:00 pm
Wednesday 9:00 am - 7:00 pm
Thursday 9:00 am - 7:00 pm
Friday 9:00 am - 5:30 pm
Saturday 9:00 am - 1:00 pm
Sunday CLOSED