Friends of the Chippewa Falls Public Library
The Friends of the Chippewa Falls Public Library serve the community in a non-profit setting by meeting with other people interested in libraries to plan and sponsor library activities.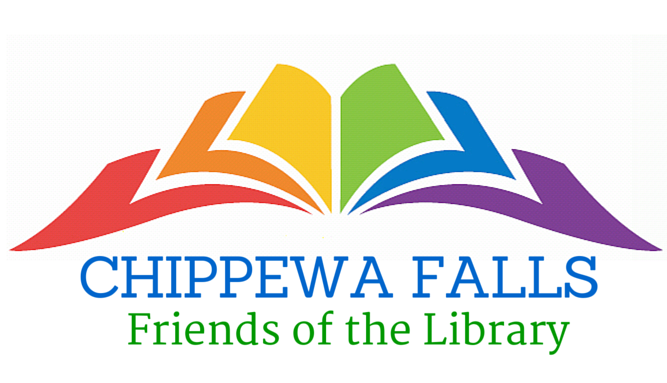 Your Annual Membership contribution is tax deductible. Make your check payable to the Friends of the Chippewa Falls Public Library
Friends of the Library Membership Options
Individual $15.00/year
Family $30.00/year
Lifetime Individual/Family Membership $200.00 one time fee.
Past Projects
The Friends organization formed over a decade ago. In addition to their many hours of service, the Friends have helped the library with the money they have raised.
Past Projects
Purchased the hardware for the library's first electronic database.

Donated time to help with the library's conversion to the barcode system.
Bought an overhead projector for library use.
Acquired other equipment and furniture for the library.
Sponsored children's programs and summer reading club activities.
Funded author lectures.
Staffed the annual booksale.
Hosted an open house after the library was re-carpeted.
Member Volunteer Opportunities
Book Sales
Lectures/Programs
Children's Programs
Special Events
Public Relations
Amazon Smile

Make sure to select "Friends of the Chippewa Falls Public Library" when you shop using amazon smile to ensure that 0.5% of the purchase price goes to the friends.
AmazonSmile is a simple and automatic way for you to support the Friends of the Chippewa Falls Public Library, at no cost to you.
Amazon will donate a portion of the purchase price to the Friends of the Chippewa Falls Public Library when you shop.
Friends of the Library Meetings 2021
 No meetings are scheduled at this time.
Ongoing Under the Stairs Book Sale
The Friends of the Library have expanded the under the stairs book sale with a new ongoing table sale! This sale is on-going during library hours. Books from the table sale are marked with a black slash mark. Paperback books are $0.25 and hardcover books are $0.50 from the table sale. There is a large amount of gardening books in the sale as well.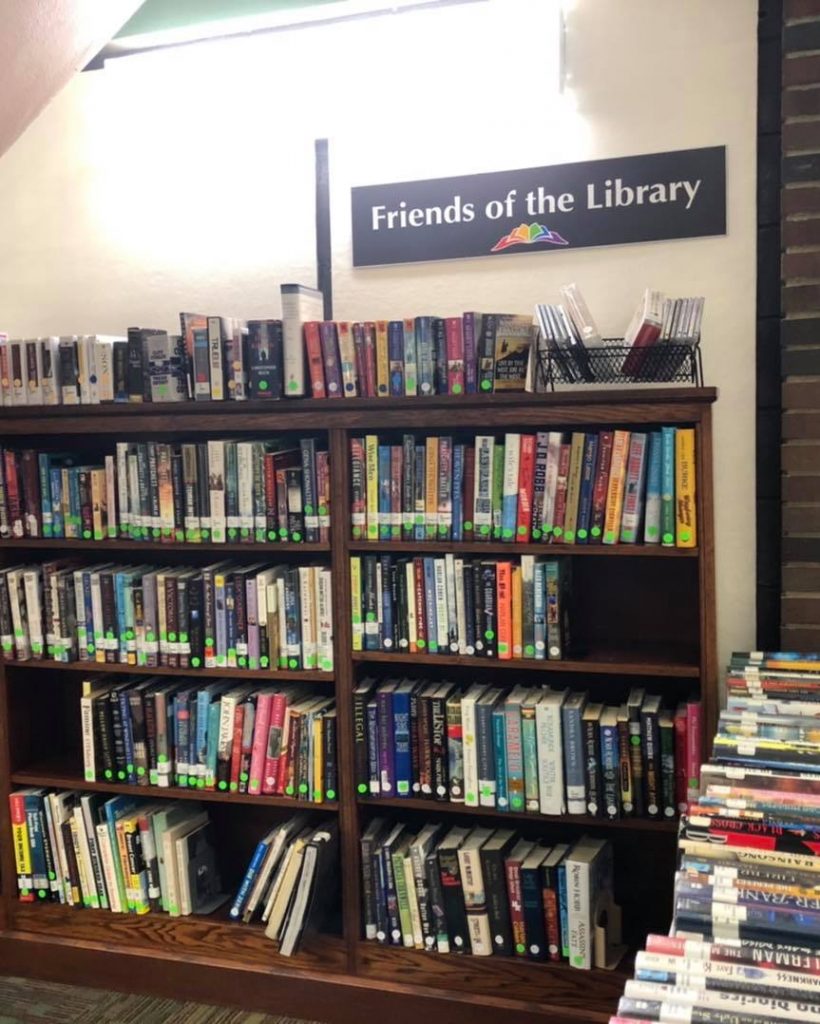 Hours
Monday and Thursday: 9am - 7pm
Tuesday, Wednesday and Friday: 9am - 5:30pm
Saturday: 9am - 1pm
Building occupancy capacity is limited to 10 patrons.
Please limit browsing to a ½ hour.
Computer use is limited to one hour. No time extensions will be granted at this time.
Face masks are recommended per Chippewa County Public Health Department
6 ft. social distancing while in the library will be maintained.
No in-person programming inside the building will be offered.
The meeting rooms are closed for use.
Returns are only accepted through the exterior return. All materials are quarantined for 24 hours before check-in.
The library staff appreciates your cooperation.